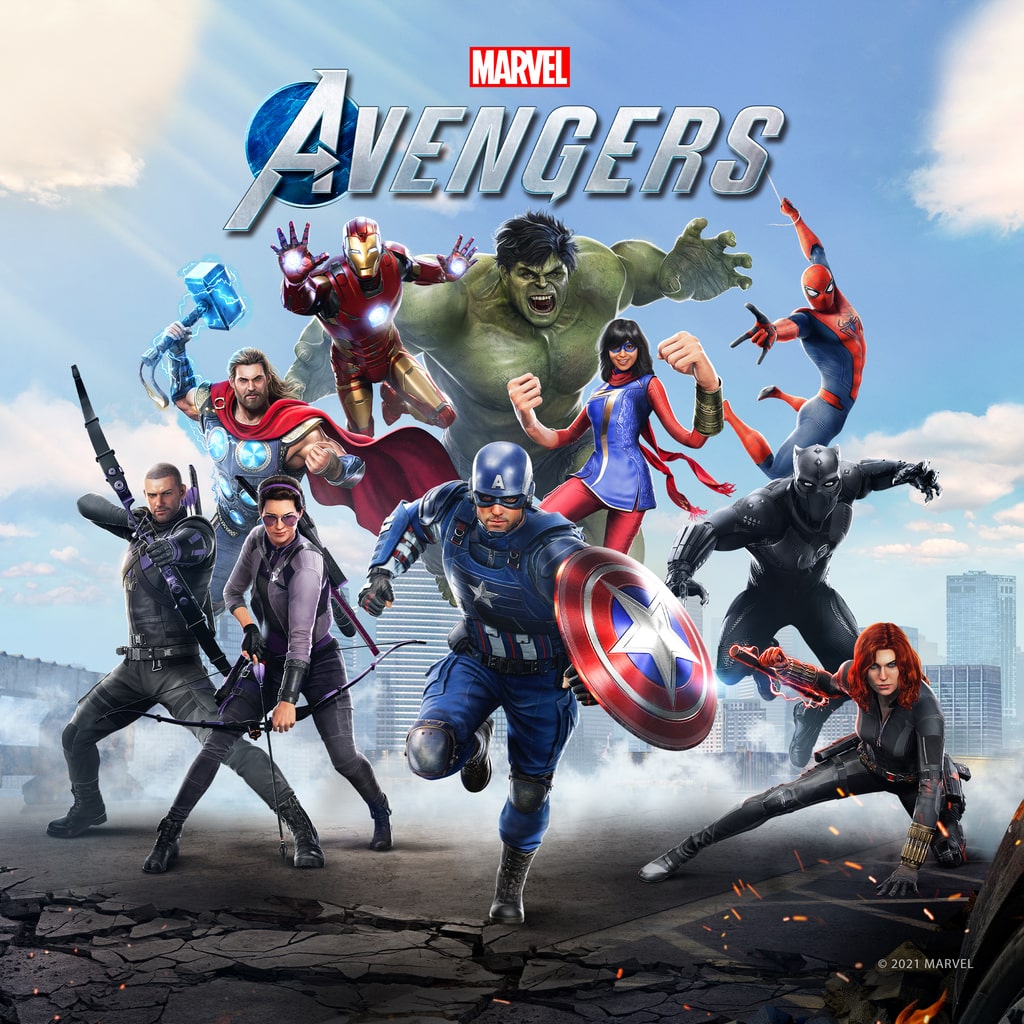 It's been a while, hasn't it, folks? Well, Torsten's tales are for another post but for now: new year, and let's start talking soul-crushing boredom. That's right, let's talk about the Avengers game.
Kamala Khan is a normal girl and super fan of Earth's Mightiest Heroes: Captain America, Iron Man, Thor, Black Widow, and the Hulk. During a grand expo on A-Day, celebrating the heroes, they are called into action during an attack that presumes Cap dead, injures hundreds, and unleashes the Terrigen Mists which causes an outbreak of people to get superpowers, becoming Inhumans, including Kamala herself. With the Avengers disbanded, an organization called AIM has risen to fix the Inhuman problem by any means necessary. Kamala, desperate, sets out to reunite the Avengers and beat the sinister head of AIM.
Ok, whatever you heard about this game is basically true. This game is a bland, boring slog. The game starts off promising but damn it gets repetitive fast. Hell, two out of three of the game's bosses are in the opening hour pretty much. Most of the game is a out of date beatum up that doesn't even feel right; Hulk and Iron Man feel nerfed hard while Black Panther feels damn near unstoppable; Hawkeye and Spider-man feel like absolute jokes. After two hours in, you pretty much saw what the game has to offer in terms of gameplay all around. As for the characters, the only one I actually liked was Kamala, everyone else feels like dimestore MCU knockoffs. The gear you get throughout the game doesn't affect your appearance, the costumes are basically microtransactions that this game goes out of it's way to try to sell you. In the end, unless you find it ultra cheap like I did and even that's a stretch, don't waste your money. May the gaming gods bring you glory.